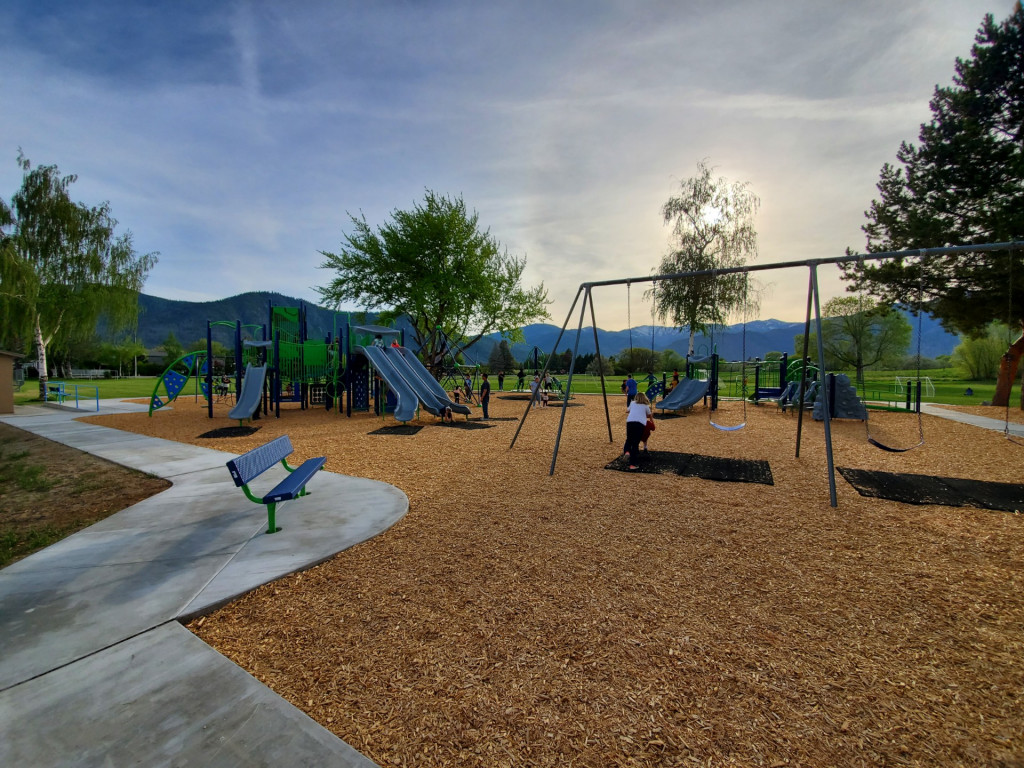 Singleton Park
This day-use park offers scenic views of surrounding mountains.  Enjoy a game on the fields, or have fun in the large playground. No lake access.
PARK DETAILS
Softball and baseball fields
Soccer field
Shared Pickleball/Basketball court
Restrooms (CLOSED FOR WINTER. Porta-potties available.)
Large gazebo – May reserve by coming into our Office (142 Pedoi St) or send us an email (info@mansonparks.com).
New inclusive playground!
300 S Madeline Rd, Manson 98831