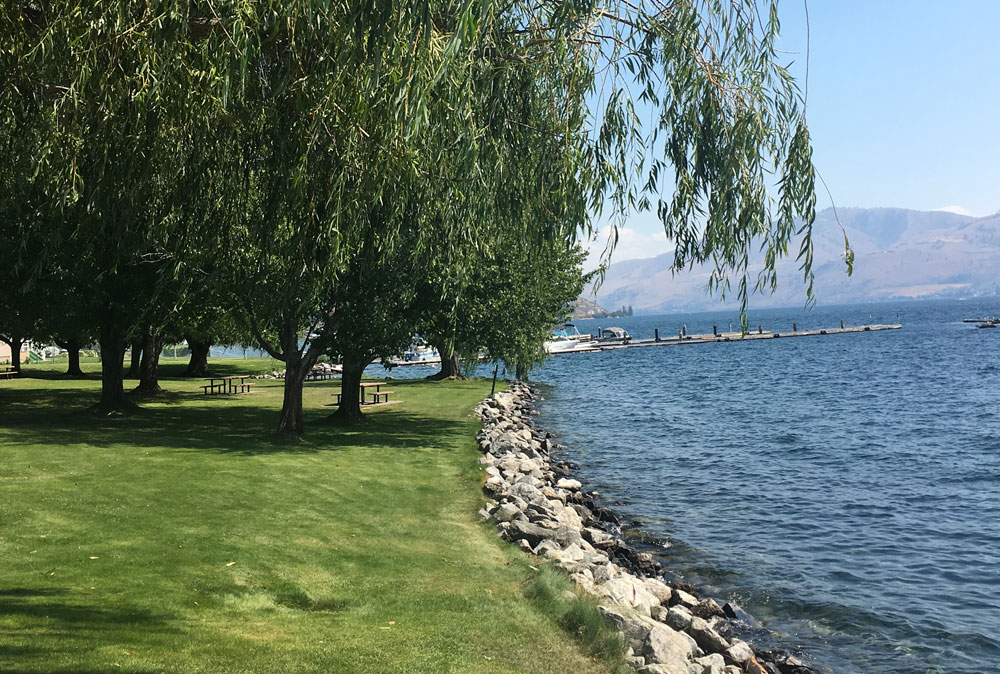 Old Mill Park
** Parking rates increasing in 2023**
YOU MAY PURCHASE YOUR DAILY LAUNCH PERMIT OR ANNUAL LAUNCH PERMIT AT THE PAY STATION. FOR ANNUAL PERMITS, PLACE YOUR RECEIPT ON YOUR DASH UNTIL YOU ARE ABLE TO OBTAIN YOUR TRAILER STICKER. NO REFUNDS OR REPLACEMENTS FOR LOST OR DAMAGED RECEIPTS. KEEP YOUR RECEIPT IN A SAFE PLACE WHEN NOT IN USE.
***RESTROOMS CLOSED FOR WINTER. Porta-potty available near boat launch. ***
Just east of downtown Manson, this 20-acre recreation facility offers a large parking lot for vehicles and boat trailers and a marine pump-out station. Enjoy an afternoon picnic and scenic views on Lake Chelan at the day-use area.
NEW! No charge to park a single vehicle in the Day Use area or overflow parking. $10 fee to park a single vehicle in the Launch lot.
$10 fee to launch or park your tow vehicle and trailer
$60 annual permit fee ($40 at the Park office or Reed's Marine, if your Driver's License has a Manson address.) An annual permit is required if you wish to leave a detached trailer at the lot for any length of time. The maximum allowable time per stay is 7 consecutive days with the annual permit.
Free marine sewage pump-out station. Currently CLOSED for the winter.
200 Mill Road, Manson 98831